Featured Art Library: Marian Library at the University of Dayton
Date posted
December 6, 2018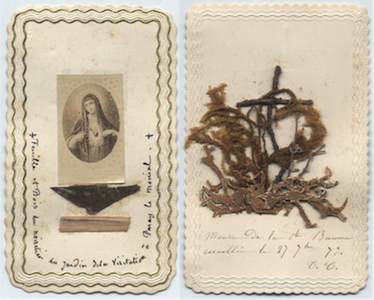 The Marian Library at the University of Dayton is recognized both nationally and internationally as a center for scholarship on the Blessed Virgin Mary. The collections cover the history, spirituality and ecclesial foundations of Marian studies including Marian art, art history, and visual resources.
The Marian Library was founded by Marianists at the University of Dayton, a private Catholic institution, in 1943 and celebrated its 75th anniversary in fall 2018. Holdings include circulating books, periodicals, rare books, artwork, archival materials, and digital collections. Because Mary is present in many cultural traditions, the collection is international in scope and includes materials in over one-hundred languages from 1473 through the present day.
The library provides access to art and art historical materials in a variety of formats. Resources include over 100,000 circulating books, many of which deal with Mary in art. A collection of approximately 12,000 rare books includes many illustrated works documenting the art and architecture of Marian shrines. The library also holds a small collection of Books of Hours. Archival collections are rich in visual resources, and include, for example, several thousand Catholic holy cards dating from the 16th through 20th century, postcards of Marian shrines and Mary in art, and pilgrimage souvenirs, photographs, and ephemera documenting Marian spirituality and devotion, mostly in the 19th and 20th centuries.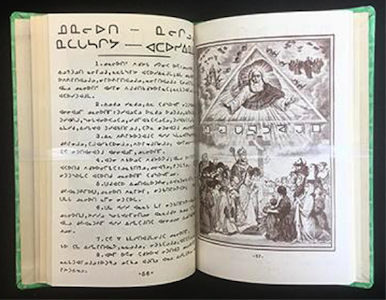 The library provides reference services, instruction, and outreach to University of Dayton faculty, staff, students, and the public. Holdings support the University of Dayton curriculum in art and design, religious studies, history, and interdisciplinary studies. Additionally the Marian Library, in partnership with the main library, has developed a for-credit mini-course that provides students the opportunity to engage with special collections and learn about visual literacy, historical empathy, privacy, and silences in archives.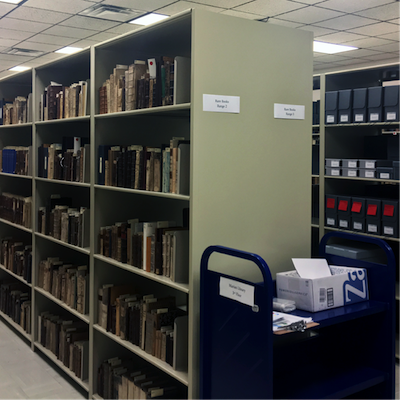 The library also maintains two exhibition spaces. The gallery features rotating exhibitions of Marian art and the Creche Museum showcases selections from the library's permanent collection of over 3,600 nativities. Every holiday season the Marian Library hosts At the Manger, an exhibition of selections from the nativity collection. All exhibits are free and open to the public.
Images:
Many items in the collection document personal or private devotion and spirituality. The holy cards above date from the late 19th century and were made from herbaria collected at holy sites. Retrieved from: https://udayton.edu/blogs/imri/2016-01-18-ecospirituality-pilgrimage.php
The collections include materials in over 100 languages, including texts and images prepared for missionary work. The item above is labeled "Eskimo Catechism," and appears to be written in Inuktitut syllabics, and includes both text and illustrations intended for missionary work in parts of Canada.
Marian Library collections storage for rare books, archives, and special collections. The Marian Library is located on the 3rd and 7th floors of Roesch Library at the University of Dayton.