Featured Art Library: Ingalls Library at the Cleveland Museum of Art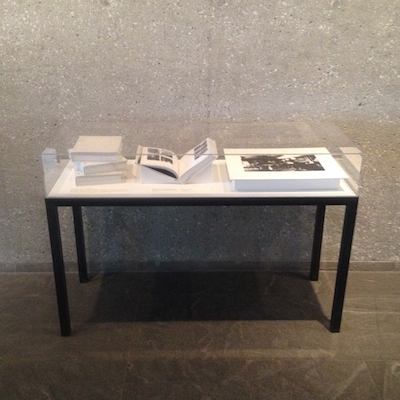 The Ingalls Library recently reached a significant milestone. This past January, Cataloging and Reference Assistant Stacie Murry cataloged the 500,000th item to enter the collection. A four volume catalogue raisonné entitled Moriyama Daidō zensakuhinshū, the complete works of Daido Moriyama, pushed the library's volume count over a half million. This considerable feat took over a century to accomplish.
The first book accessioned by the library on February 16, 1914, was the previous year's edition of the Funk & Wagnalls New Standard Dictionary. Because most libraries are continually updating their sources by acquiring newer editions, this first volume is no longer in the collection. But for the sake of posterity, the second volume accessioned, Social Life at Rome in the Age of Cicero by William Warde Fowler remains with us as evidence of our humble beginnings. Indeed, the book which aims to, "tempt a student to further and more exact inquiry," as the author writes, thereby reminds one how crucial context is to art historical research.
When the museum opened in 1916 the library consisted of just 600 volumes, mostly acquired through donation. But in keeping with the wishes of then museum director Frederick Allen Whiting, a librarian was among one of the first positions hired. The collection grew slowly at first, with an emphasis on essential reference texts. As funding and institutional support increased, the library developed into the center of museum research. Since reaching 100,000 items in 1979, collection growth has increased exponentially. Further milestones followed quickly, as the volume count topped 200,000 in 1995, then 300,000 in 2000 and eventually 400,000 in 2005. Thanks to her dedication and tenacity, Ms. Murry has cataloged well over 100,000 items in her thirty year tenure in the library.
In celebration of the library's milestone, one of the photos in the museum collection that is pictured in the Moriyama catalogue raisonné, a gelatin silver print from 1976 titled Goshogawara, will be on display with the four volumes in a vitrine in the north lobby for the next month. Following the exhibition, the set will be housed in the library's rare book collection for the next 100 years.