Featured Art Library: Ringling Museum of Art Library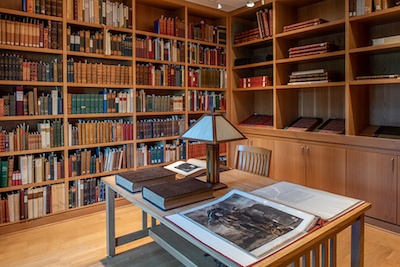 Established at the time of The Ringling Museum's opening in 1946, the Art Library of The John and Mable Ringling Museum of Art in Sarasota, Florida, is one of the eleven Florida State University Libraries located on multiple campuses around the world. The Ringling is the State Museum of Florida and one of the largest university museum campuses in the country. The Ringling is comprised of the art collection amassed by John Ringling, owner of the Ringling Brothers and Barnum & Bailey Circus; Ca d'Zan, the winter home of the Ringlings; the Circus Museum and Archives; the Art Library; and the Historic Asolo Theater.
The nucleus of the original collection was the private library of John and Mable Ringling, primarily composed of art books, with content that provided an education for John Ringling, an autodidact who had a passion for collecting art.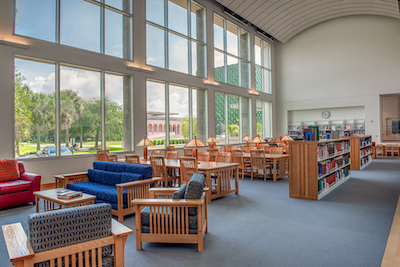 The collection of The Ringling Library's 60,000 volumes spans the history of art and architecture, with additional books about the history of the circus. Other holdings include 15,000 auction catalogues from the 1930s (including John Ringling's personal copies with notations) to the present, more than 100 journal subscriptions, a collection of juvenile art books, as well as 10,000 Artists' Files. The Library's collection generally complements the art collection of the Museum, with concentrations in special areas of excellence, such as Renaissance and Baroque, as well as a developing assemblage of Asian Art sources that provides material connected to works in The Ringling's new Center for Asian Art.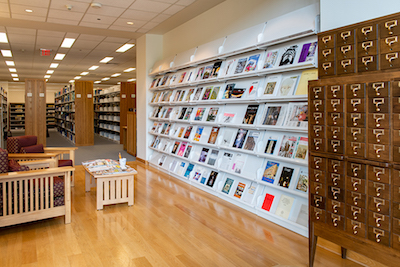 In addition, a number of rare volumes comprise the Library's Special Collection. Included are a number of seventeenth-century and eighteenth-century volumes, particularly Emblem Books, as well as the personal libraries of early founders and leading citizens in Sarasota's history.
The Library's collections can be openly accessed through Florida State University's catalogue: https://www.lib.fsu.edu/. Holdings can also be searched in the Art Discovery Group Catalogue: https://artdiscovery.net/
The Library serves the staff, volunteers, and interns of The Ringling, as well as the students and faculty of Florida State University. The Library is also open to the public, Monday to Friday, 1:00 to 5:00 p.m., or by appointment.