2022 Study Tour to Athens, Greece
Date posted
February 4, 2022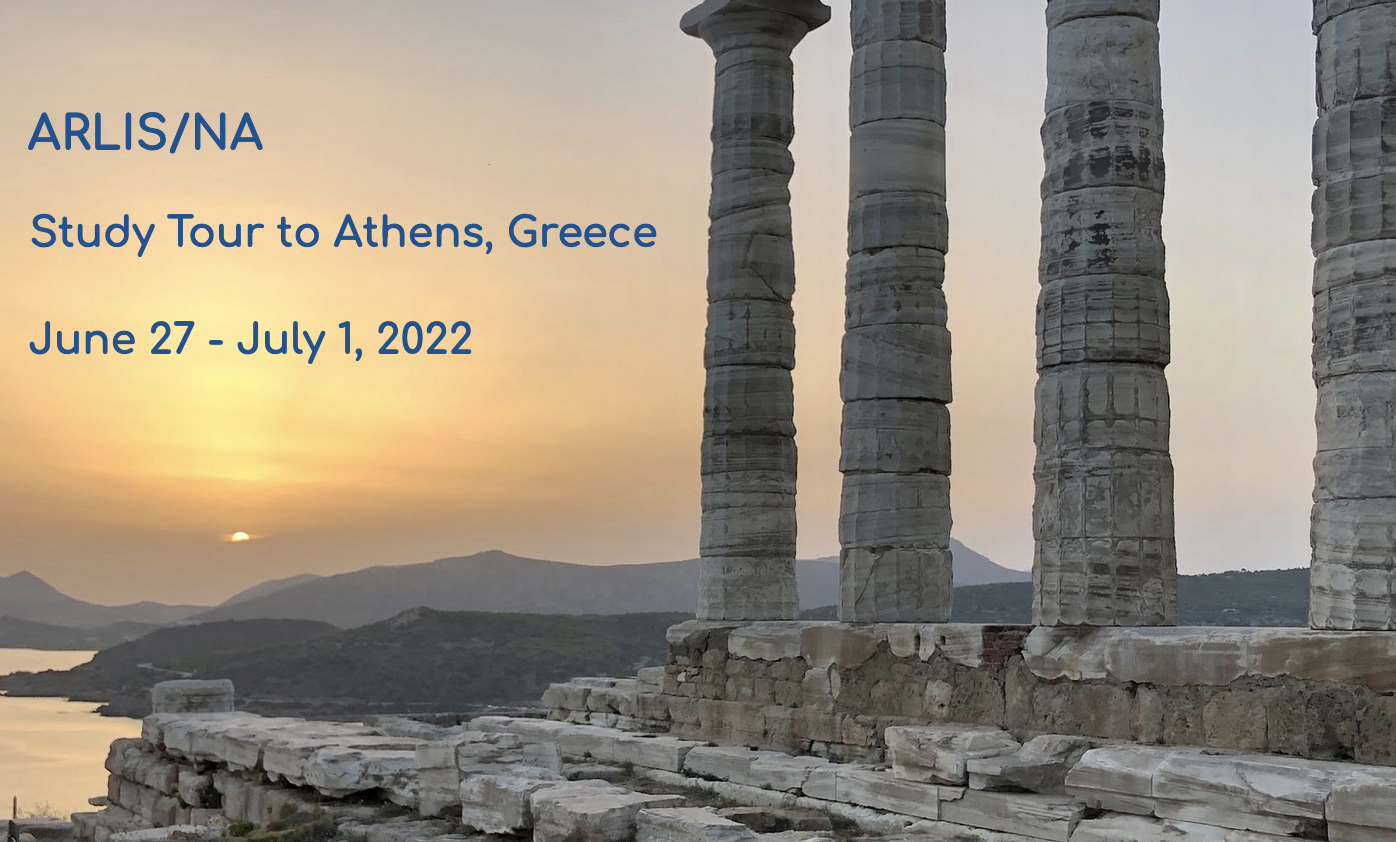 The International Relations Committee (IRC) of ARLIS/NA is pleased to announce the
2022 Study Tour to Athens, Greece.
From
Monday, June 27 to Friday, July 1, 2022, we are planning to visit the city's secret collections and make behind-the-scenes visits to remarkable libraries and cultural institutions. Participants will stay in central Athens and will have the opportunity to meet European colleagues, enjoy Mediterranean cuisine, and experience the contemporary multi-cultural life of this ancient city.
All participants will need to comply with
COVID-19 guidelines
set forth by the Greek government.
A detailed itinerary, cost estimates, and registration forms will be available by the end of February 2022 on the ARLIS/NA website. Please mark your calendars and watch for announcements when registration opens. The tour will be limited to 15 ARLIS/NA members and applications will be received on a "first-come, first-served" basis, so please apply promptly to reserve your space.
One scholarship will be offered to a deserving ARLIS/NA early career member—watch for the announcement within the next week.
Don't miss this unique opportunity to directly study the exceptionally rich resources for art, archaeology, and architecture in Athens.
2022 IRC Study Tour Organizers.