Distinguished Service Award: Elizabeth O'Keefe
ARLIS/NA 45th Annual Conference), New Orleans, Louisiana

Convocation Program Presentation, 2017
2016 ARLIS/NA DISTINGUISHED SERVICE AWARD Acceptance Speech, by Elizabeth O'Keefe; DSA ceremony held at the Hilton New Orleans Riverside, February 8, 2017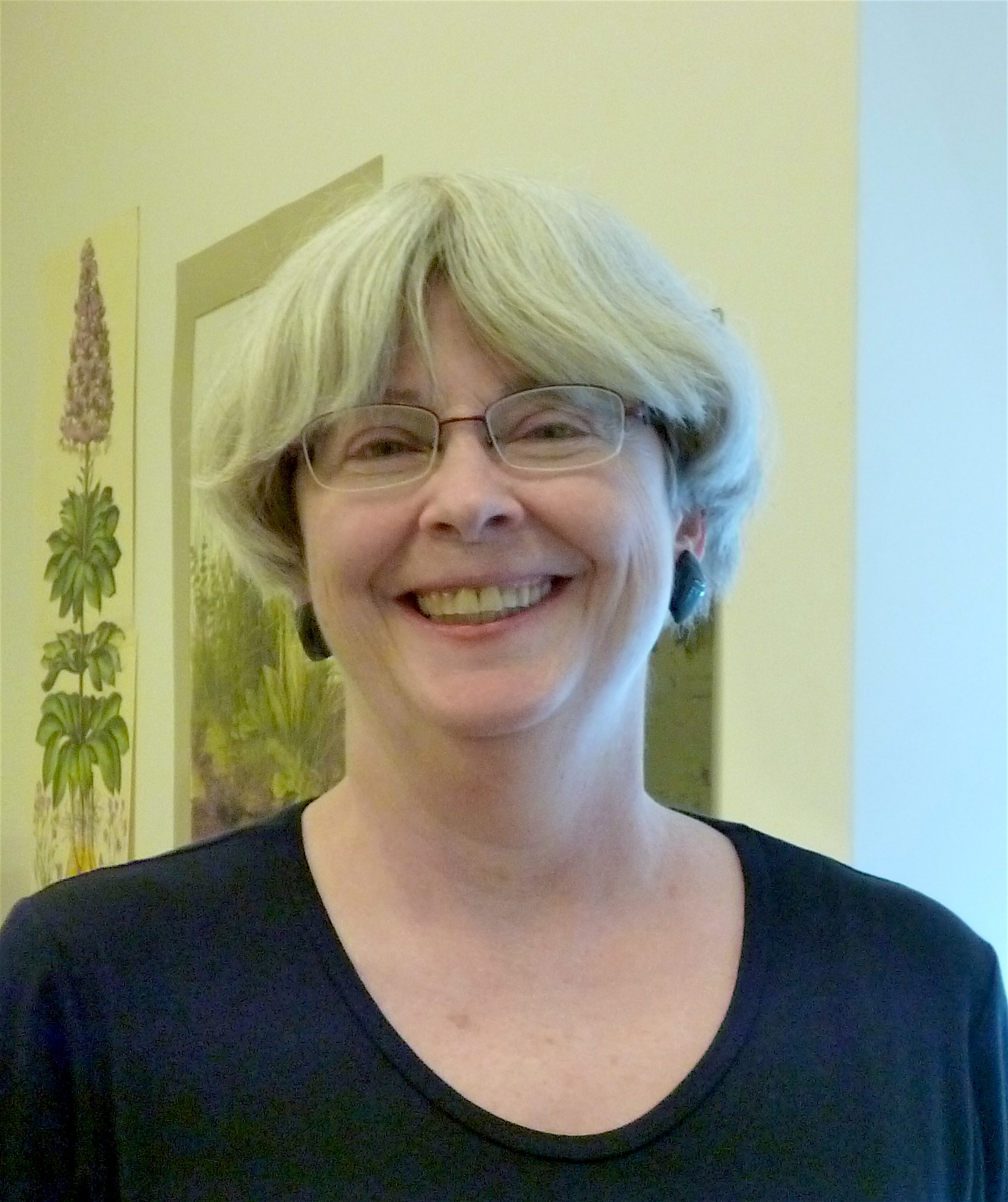 I am reminded of the time someone told Brendan Behan that the Guinness family had been very good to the people of Dublin. "The people of Dublin have been very good to the Guinness family," was his reply. ARLIS and its members have been very good to me. I regard this award as the culmination of a professional lifetime's worth of support and collegiality from ARLIS and ARLISians, and I would like to devote my response to tracing the history of my association with the Society and the role it has played in my career and achievements.
Unlike many previous recipients of this award, I was a latecomer to art history and art librarianship. I was exposed to art and museum-going from an early age, as evidenced by an essay I wrote after a visit to the Met when I was ten. It began, "The best thing in the Metropolitan Museum of Art in my opinion was the Cellini Bowl", and went on to describe the piece, made of gold adorned with jewels, as "assuredly worth a king's ransom". It concluded rather sanctimoniously, "The Cellini Bowl is a magnificent work of art, contrasting with its maker's shady doings". Since the Cellini bowl was later revealed to be a 19th-century forgery, that judgment may have been apter than I knew.
But despite this early promise, a family orientation toward languages and literature initially steered me in a different direction. I majored in Classics at Smith, and went on to Trinity College Dublin, where I spent eight years or so failing to complete a doctoral dissertation on an Alexandrian pastoral poet. I enjoyed reading the texts, but had no bent for research.
A nudge in the right direction came from an Irish friend whose field of study, Medieval Irish History, was even less monetizable than mine. She suggested that I, too, consider a career in libraries. Back in the States, I took my first cataloging course at Pratt, and was hooked. Maybe there is an overlap in mental processes between decoding heavily inflected classical languages and coding and interpreting metadata elements.
Five years as a generalist cataloger at Brooklyn Public Library taught me the tools of my new trade, and then I was hired in 1988 by the Pierpont Morgan Library, initially as a cataloger and then as Head of Cataloging and the Reference Collection. Six months later, I was blinking in the bright sunlight of Phoenix, on my way to my first ARLIS conference.
ARLIS was the first professional organization I ever joined. Though for years I tended to skulk in the shadows when the conversation turned to art, fearing to expose my ignorance, ARLIS was actually a very good fit for me. I was somewhat dim and retiring; ARLIS was small, friendly, and very welcoming, with lots of opportunities to get involved at both the national and chapter level. The Society was particularly hospitable to catalogers, thanks in large part to Sherman Clarke. The Cataloging Problems Discussion Group he presided over gave me my first exposure to the idea that catalogers could lobby for changes to rules they didn't like, instead of just whingeing about them. There was even someone from the Library of Congress at the session! I was so impressed.
During my early years in ARLIS, I focused on issues affecting the description of traditional library materials. But as the 1990s wore on, the winds and the currents began to set in new directions, carrying many to strange shores of metadata. The Montreal conference in 1995 initiated the first of many conversations between Morgan librarians and the visual resources community within ARLIS and VRA. This led to involvement with early VRA data projects such as VISION and Reach. It also planted the idea that art librarians could move beyond book cataloging if they partnered with the providers of content, repackaging curatorial information into a sharable, well-established data format.
To test this theory, Maria Oldal and I created MARC records, with curatorial encouragement, for various Morgan collection items. The results were successful enough to persuade the Morgan's director that a library system was the best way to bring together information on all the Morgan's collections into a single database. I was given responsibility for making it happen, with Maria's able assistance. Funnily enough, it was actually an advantage not to have a degree in art history. I could reassure curators wary of non-specialists meddling with their data that there was absolutely nothing of value I could contribute to the description of their collections--except maybe to say that they were magnificent works of art assuredly worth a king's ransom.
In the end, as Maria has noted, all our big lies did come true. But the building of CORSAIR brought to light all sorts of problems with fitting object information into the library data framework. These provided helpful evidence of the need for change, since rule-makers are always more sympathetic to real-world use cases than to hypotheticals. But If I had gone to standards bodies as an individual, I would have had very little traction. Instead, I was able to work through the Cataloging Advisory Committee (CAC) of ARLIS, which had formal liaisons with all the big players in the library standards world.
I joined the CAC in 1997 as the ARLIS liaison to the MARC Advisory Committee. This was my first step into the chilly, sometimes murky waters of standards development-less chilly because Sherman Clarke's many years of participation in various standards organization had built up a reserve of credibility and good will for ARLIS catalogers. And it was by no means a solitary journey. All the work that I did was in collaboration with the many outstanding ARLIS catalogers who served on the CAC or who provided input at CAC meetings or list-serve discussions.
The experience and contacts made through ARLIS led to involvement in other organizations' standards work. There was the VRA's Cataloging Cultural Objects, continuing the conversations begun in Montreal, and the Rare Books and Manuscripts section of ALA's guidelines for the description of medieval manuscripts, and, later, modern manuscripts, and various task forces and what not. Currently I am on a task force working on aligning the descriptive rules for rare materials with the new cataloging standard, Resource Description and Access (RDA). Old catalogers may retire, but they can't stop haggling about cataloging rules.
Maria mentioned that it is difficult to think back to where art documentation was when I entered the profession. It is gratifying to see how things have changed, and I am proud to have participated in those changes, both in the realm of data standards and within the august precincts of the Morgan Library. But I am prouder still to have won the regard and recognition of my ARLIS colleagues, mentors, dare I say friends? I would mention you all by name if I could, but time forbids.
In conclusion, I would would like to extend my heartiest thanks to Maria and Marie Chantal for their persuasive skills and the enormous amount of work they devoted to my nomination; to the DSA committee, which had to read all those letters, and to the ARLIS board for approving the award (special thanks to you, Heather, for warning me to have a box of tissues at my side when I read the letters—it came in handy.)